Magnetic toys that appeal
to the imagination
The concept of Stick-O is so versatile that there is always a set that appeals to your child. Is your toddler already dreaming of a future as a chef? It is possible with our kitchen set! Or rather a construction worker? Check the construction site set! Even for fishing enthusiasts, we have devised a game. Build the happiest underwater figures and then fish them out – just like the fair. Pure building and playing fun, alone or in a group.
"Very nice toy. It's for my one and a half year old granddaughter and she loves it."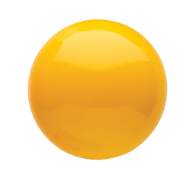 "Very nice and the toddlers have a lot of fun playing with it."
This fascinating children's toy literally and figuratively works like a magnet on your kids. With 33 different Stick-O0 elements, your child builds the nicest figures and constructions. Stick-O is much more than a magnetic building toy, it stimulates the imagination and invites you to role play. In this way, your child not only trains eye-hand coordination and spatial thinking, but also social skills.
Endless Variations
with Stick-O
Intelligent toys for
children from 1.5 years
Stick-O is slim speelgoed. Slim omdat het snugger is ontworpen én omdat je kind er ook ook écht slimmer van wordt. Maar wat is er dan precies zo snugger aan dit magnetisch speelgoed? Eerst en vooral is Stick-O veilig om mee te spelen. Het is ontworpen voor kleintjes vanaf 18 maanden.
Bijna alle onderdelen hebben roterende magneten die volledig in het omhulsel verwerkt zitten. Deze draaiende magneten zorgen ervoor dat elk onderdeel altijd op een ander stukje past, hoe je de elementen ook draait of keert. Alle onderdelen zijn bovendien compatibel met gelijkaardig magnetisch speelgoed. Meer opties voor nog meer fun!
Discover our Stick-O sets
Stick-O Bumba set – 12pcs
Stick-O Role Play set – 26pcs
Stick-O Fishing set – 18pcs
Stick-O Bumba set – 12pcs
Stick-O Role Play set – 26pcs